Main content starts here, tab to start navigating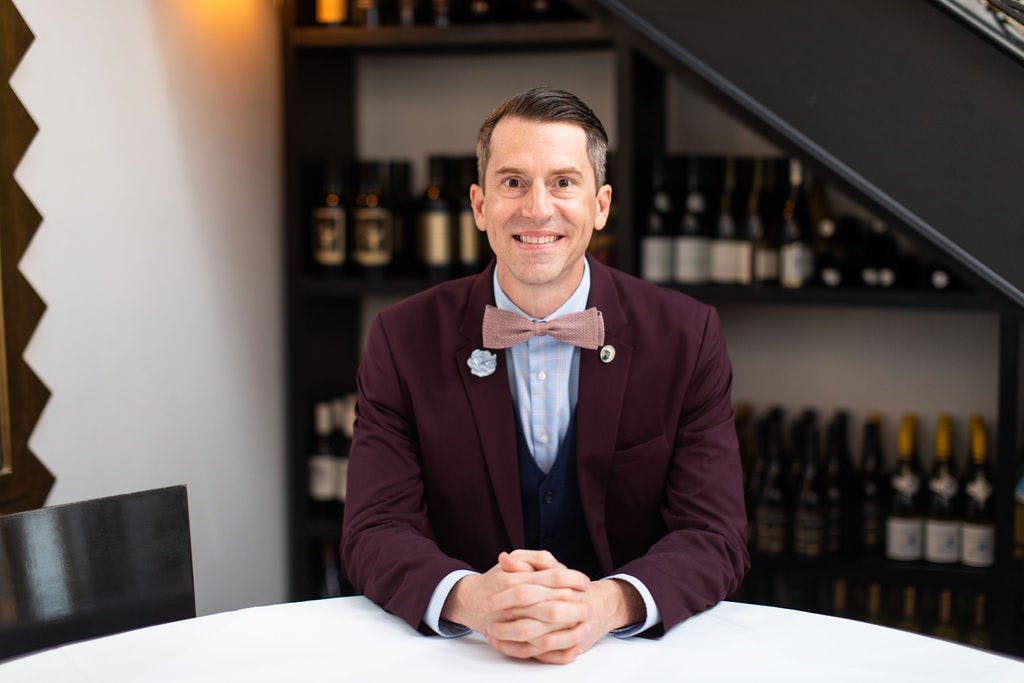 Curtis Sibley
General Manager
Curtis Sibley joined the Teas family as the General Manager for Eugene's last spring and felt right at home as soon as he arrived. He brings eighteen years of hospitality experience to the team, with a focus on the training and development of his staff.
Curtis left the interior design sector behind to concentrate on his passion for the ever-changing world of food and beverage and has never looked back! After certifying through the Court of Master Sommeliers in 2018, Curtis coupled his development background with his growing passion for beverage and began consulting for some of the finest restaurateurs and restaurant groups in the Houston area.
He loves honing the warm and welcoming environment at Eugene's that the Teas Family has worked hard to create and continues to evolve the service and beverage models on a seasonal basis.